Corrib Princess River Cruise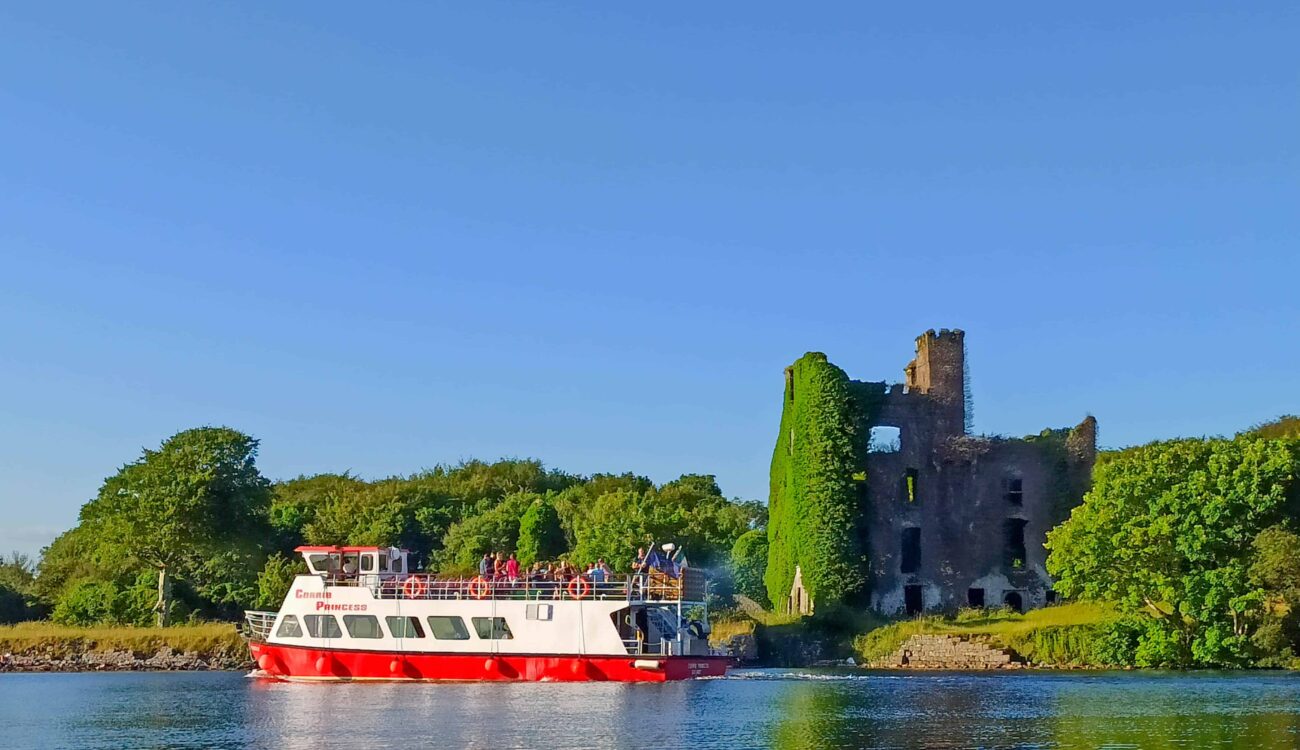 From May to September you can catch this boat up the River Corrib to the lake (lough) of the same name. The Corrib River Princess sails twice a day from Woodquay in the middle of the city and on the 90-minute trip you'll journey through green, pastoral countryside, with farms on the south and east shore of the lake and heath and bog to the north and west.
The lake is also loved for its many islands, with more than 1,300 at the last count. On the river you'll pass the ruins of Menlo Castle, a 16th-century mansion that burnt down in 1910 and is now completely taken over by ivy. The Corrib Princess sets off at 12:30 and 14:30, and there's an extra trip at 16:30 in July and August.