Staycation 2021/2022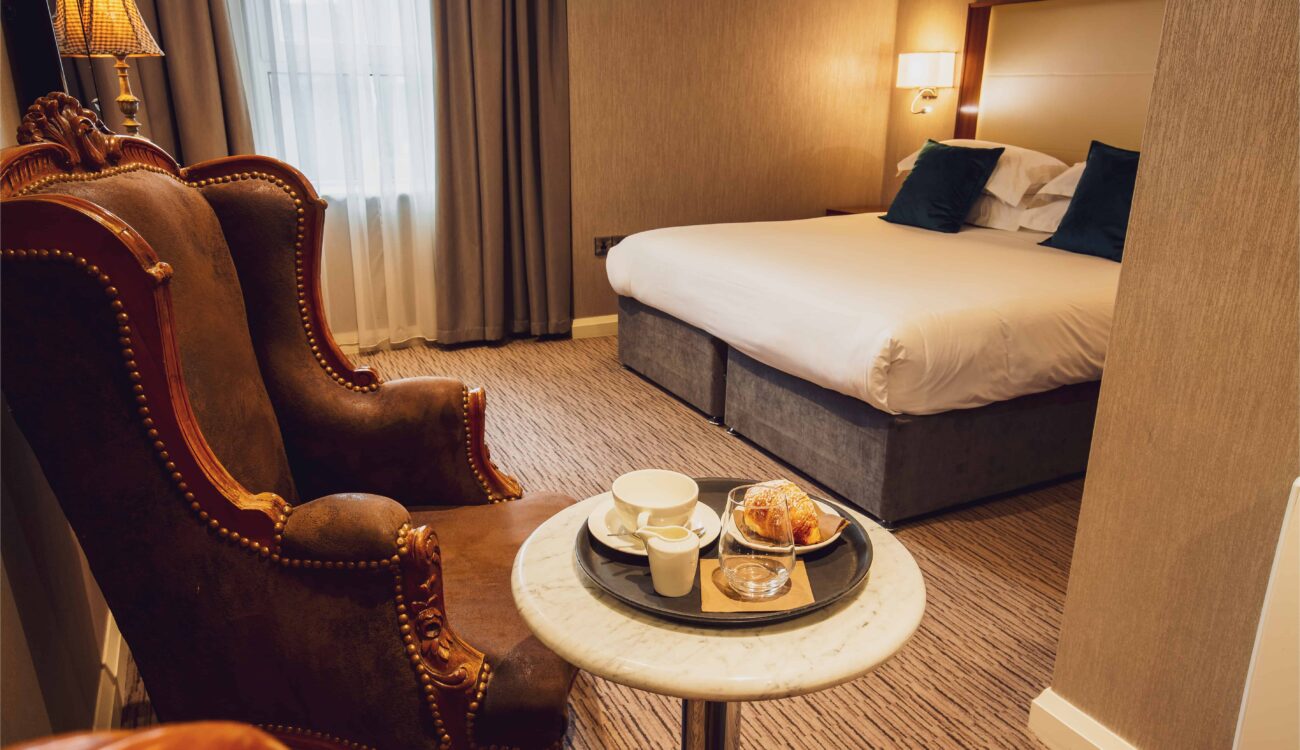 Planning a much-needed staycation this year? We're perfectly located just off Eyre Square and just minutes from Galway's train and bus stations. The team at The Victoria Hotel in Galway will make sure you have an unforgettable staycation this year! Always book directly with us to get the best available rate.
Our Staycation Flexi Rates include B&B and credits that can be used for any food or beverages at The Victoria Hotel – or at either of our sister properties in the Eyre Square Hotel and the Salthill Hotel! You can choose your credit amount at the reservation stage.
If you don't get to use the whole credit during your stay, don't worry – it's valid for 5 years at any of our properties!
The Victoria Hotel is the perfect location for exploring all that the West of Ireland has to offer. Explore the friendly streets of the city, enjoy live traditional Irish music and culture, experience the lively atmosphere in the heart of Galway City, or take a trip to the stunning landscape of nearby Connemara. Book now and stay longer for less in Galway city centre thanks to The Victoria Hotel's exclusive Galway City hotel offers.
Book Now